Registration Now Closed, Click Here to Sign Up for Future Enrollments!
Back to School Special: 50% Off Until Friday!
Hurry! Early-Bird Registration Ends August 30th at 3PM Pacific!
Registration Now OPEN for January 12th Course Launch:
Early-Bird Ends January 5th! Extended 1 Week to Jan. 11th!
Late Registration Ends Friday -- Hurry its Not Too Late!
Registration is Now Closed, Please Complete This Form to By Notified When Course Re-Opens!
This Course is now LIVE!
Discounted Registration Ends Jan. 31st!
Course Registration Available While Moulage Kit Supplies Last!
Instant-Access 3 CE Course!
TraumaSIM's Introduction to Moulage Course & Optional Kit
Location: Online & Kit

Level: Beginner

RN CE Contact Hours: 3

Unlocks: Instantly


Method: Lecture & Kit

Study time: 3+ hours

Course Access: 3 Months

Bonuses: Vendor Recap

Guarantee: 30-Day $ Back
Learning Objectives:
Show an understanding of how to safely plan moulage for a healthcare simulation educational or training experiences, including examples of safety considerations.

Understand how simulated moulage makeup can be used in clinical simulation experiences to improve clinical patient outcomes. List common applications of simulation in healthcare.

Create a realistic bruise using crème makeup on a human model or manikin, and a realistic open laceration using a wax based moulage and simulated blood products
*See below for full moulage kit description.
Instructor: Nola Pearce, BNg, GradDipNg(CritCareNurse), Founder & Managing Director of TraumaSim Group & MilitaryMoulage.com. Nola has successfully delivered over 20,000 casualty simulations for training scenarios around the world. Nola has also achieved a Bachelor of Nursing, a Graduate Diploma in Critical Care Nursing, a Certificate of Hyperbaric Nursing, and IV in Training & Assessment.
Objective: Create clinically realistic moulage makeup to improve healthcare simulation training outcomes.

Summary: Learn the art of creating high-fidelity healthcare simulation wounds and injuries with this 3 CE hour introductory moulage course workshop with hands-on training moulage kit* shipped right to your door! This mix of online instruction and in-person hands-on materials will show you how to safely apply bruises, shock & cyanosis, burns, open fractures and lacerations safely to your Standardized (Simulated) patients and/or manikins.

Nursing CE Certificate Included
Download a certificate of completion after finishing the course!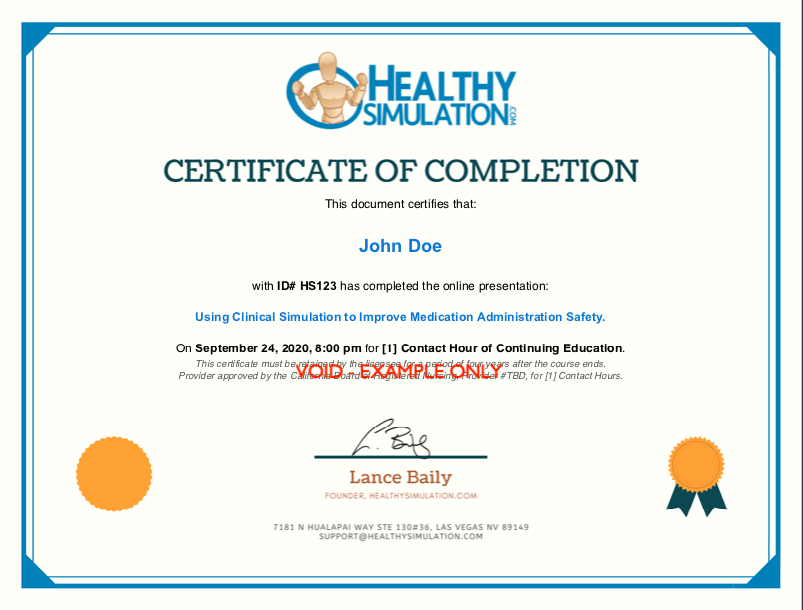 HealthySimulation.com is accredited by the State of California DCA Board of Registered Nursing as a Continuing Education Provider #CEP17566.
Meet the Course Director:
Nola Pearce, BNg, GradDipNg(CritCareNurse)
Founder & Managing Director of TraumaSIM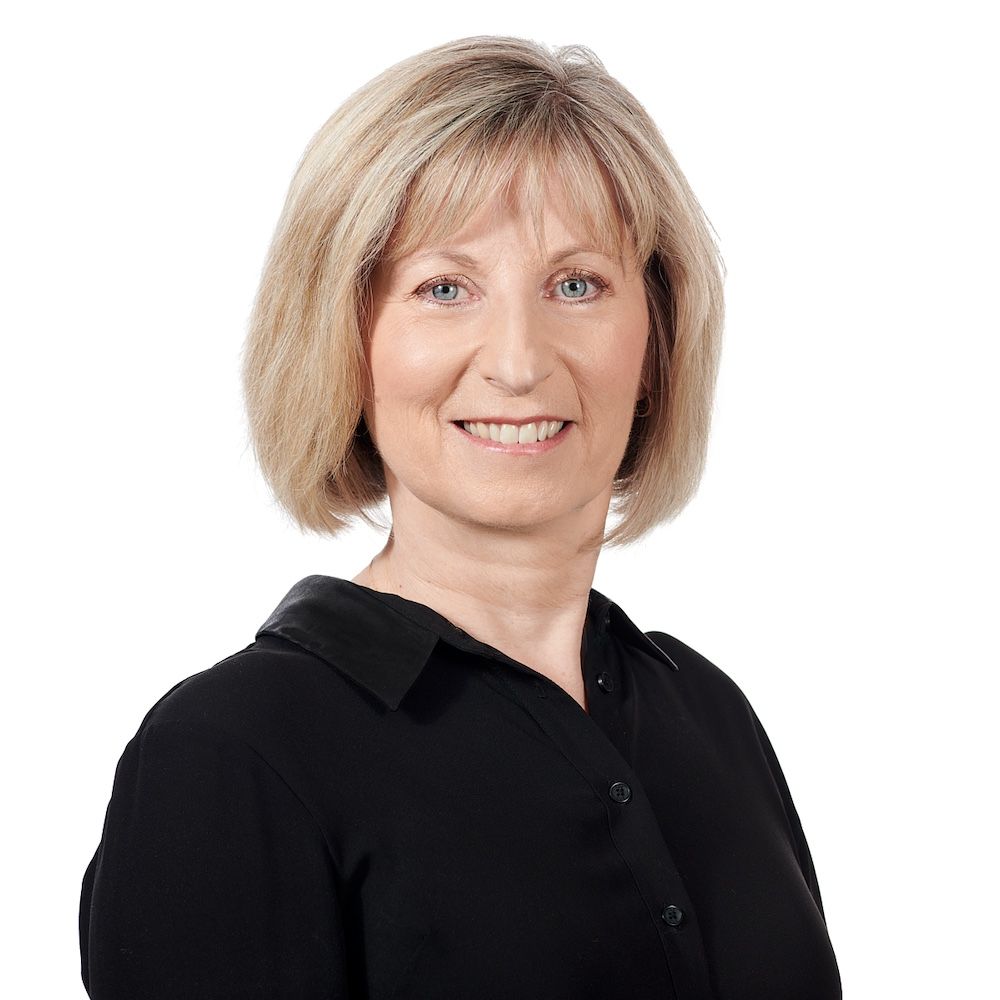 Nola Pearce has achieved a Bachelor of Nursing, a Graduate Diploma in Critical Care Nursing, a Certificate of Hyperbaric Nursing plus held a Certificate IV in Training & Assessment that enabled delivery and assessment of nationally accredited courses. She founded TraumaSim in 2008 and acquired Military Moulage in 2019. After 16 years of nursing, Nola moved into First Aid training where she specialized in curriculum development and Advanced First Aid training for the maritime and process industries. However, not confident that her students were really ready for the real world response they were preparing for, Nola embarked on her mission to design and manufacture realistic training aids that would aid in improved training delivery and outcomes for both students and patients.

Also undertaking studies and training in Moulage and Disaster Exercise Design training in the U.S, Nola drew on her medical background to bring realism to the art of casualty simulation and has successfully delivered over 20,000 casualty simulations for training scenarios around the world.

Collaborating with Universities, Medical Colleges and various other education and training establishment, Nola is passionate about her work and the solutions the business can provide for all first responders and emergency personnel around the world.

Disclosures: TraumaSim and Trauma Simulation Group are proprietary limited companies in Australia which includes Trauma Simulation Group LLC (limited liability company) in USA trading as Military Moulage. TraumaSim is a Ben Nye Dealer licensed to on sell Ben Nye Moulage range. Nola Pearce owns and operates the TraumaSIM Group.
Earn 3 Contact Hours of Nursing Continuing Education!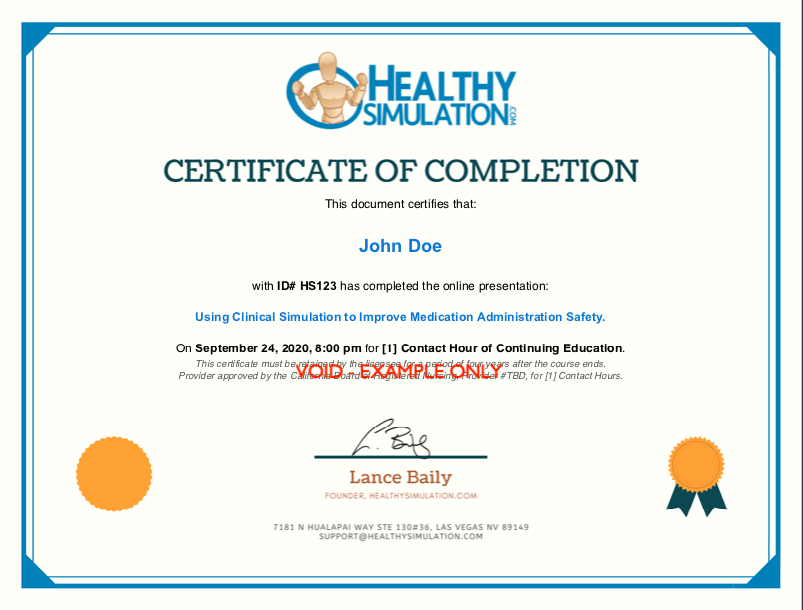 HealthySimulation.com is accredited as a provider of continuing nursing education by the State of California Department of Consumer Affairs License #CEP17566.
State of California Nursing CE Provider
Get Nursing Continuing Education Contact Hours to continue your professional development!
Instantly download following CE completion criteria below.
Number of contact hours provided listed above in "Presentation Information".
CE Certificate Completion Criteria
Attend the entire activity.
Submit a completed evaluation tool.
Electronically download your certificate.
(Transcripts are only available via electronic download).
Global Praise for Moulage Training Workshops from
Nola Pearce, TraumaSIM and Military Moulage:
"Anyone working in medical simulation definitely needs this workshop if you want to step up or enhance your moulage techniques with the best materials and methods available. No other program I have been involved with comes close to this!" --


68W Combat Medic,
Army National Guard
Lebanon, PA
"It is so important to have the knowledge and ability to create injury simulations to better prepare our civilian medical staff and military medics for the real thing. This class is an important step for better and more rapid response time". --


Diane S.
Nurse/Child Life Specialist
INOVA Health Systems
"I highly recommend this outstanding workshop for anyone who wants to learn moulage from the ground up, and with a skill set that will be effective in using a wide variety of materials for any disaster training exercise, very well worth the time!". --


Shirley D.
TSGT, 10th MDG
US Air Force Academy
Satisfaction Guaranteed!
30-Day Money Back Guarantee:
HealthySimulation.com believes strongly in providing you with a meaningful and impactful resource. If you are not satisfied with this webinar for any reason, simply email us requesting a refund within your first 30 days and we'll refund your money -- no questions asked!
Review
Show an understanding of how to safely plan moulage for a healthcare simulation educational or training experiences, including examples of safety considerations.
Consider
Understand how simulated moulage makeup can be used in clinical simulation experiences to improve clinical patient outcomes. List common applications of simulation in healthcare.
Create
Create a realistic bruise using crème makeup on a human model or manikin, and a realistic open laceration using a wax based moulage and simulated blood products
Show
Participants will also be shown a breakdown of the latest clinical simulation technologies an associated brand names.

Full Course Abstract:


Moulage (French for casting or molding), is the art of applying mock injuries or medical cues for the purpose of training clinical professionals. Medically accurate moulage is vital to modern healthcare simulation, used to add realism and enhance any training scenario or simulation, quality moulage generates student focus, 'buy in' and evoke a realistic stress response getting the students closer to the real world. Moulage should align with the appropriate mechanism of injury and student outcomes to be useful and purposeful rather than a distraction.

This course, developed by TraumaSIM and uniquely recorded for HealthySimulation.com, will take you through planning your moulage to best fit your students needs. Every supply and tool you need to participate in this course is included in the Moulage kit, shipping anywhere in the United States (and available via additional shipping charge globally), so we highly recommend anyone new to moulage also secure the kit in-order to maximize your training outcomes.

This course has a strong focus on safety and using professional grade products to keep your staff and students safe from injury or allergic reaction and you and your workplace safe from litigation.

The highly experienced TraumaSim team (who now also oversee MilitaryMoualge.com) have been delivering moulage services and workshops to a variety of military, medical and emergency response personnel around the world since 2008. In this introductory course we discuss a range of moulage mediums to better understand the styles of moulage that can be utilized. In these 3 hours, we efficiently take you through moulage materials options looking at the pros and cons of each type of product. We also teach you step by step how to create a range of injuries such as bruises, shock & cyanosis, burns, open fractures and lacerations to apply to your Standardized Patients (aka Simulated Patients) or simulated patient manikins.

This course will whet your appetite as you enter the moulage world and provide you with the skills to provide quality professional moulage for your medical simulations!

BONUS Materials Included:


2 Recorded Live Q&A Zoom Events included!
1 Hour Lecture on Healthcare Simulation Technologies & Consulting Services Overview
Optional Moulage Kit ($300)
Specifically created for this healthySimulation.com course! Moulage Kit only included with full course & kit registration. Shipping included for all USA shipping addresses. International Shipping requests please email us. Following your purchase, you will be emailed and redirected to a form to take your shipping address information.

KIT INCLUDES:
Ben nye Stage Blood 4oz

Ben Nye Finishing Brush

Ben Nye Fresh Scab 1oz

Ben Nye Translucent Powder Neutral Set 1.5oz

Ben Nye Grime FX Powder Coal .9oz

Alcone Professional Makeup Sponges one block

Ben Nye Grime FX Powder Ash .9oz

Esum Pro Palettes & Spatula
Ben Nye Nose & Scar Wax Fair 1oz

Jordane Detailing Body Impression Battered 10 Shade

Ben Nye Stipple Sponge

Ben Nye TraumaSim Casualty FX Moulage Palette

Ben Nye Round Brush Dermacrisp 1 sheet

Ben Nye Finishing Brush Derma Burn 1 sheet
Watch the Recent Webinar Promoting This Course!
5 Modules, 3+ Hours

3 RN CE Contact Hours

Course Specific Moulage Kit

Professionally Recorded AV

2 Recorded Live Q&As

3 Months of 24/7 Access

Learner Discussion Group

30-Day Money Guarantee
Complete Access
As soon as the course launches, you will immediately gain access to all the online course materials and engage with lessons at your own pace -- we make it easy!
Anywhere, Anytime
Watch from any desktop, tablet or smart phone device from anywhere in the world -- as long as you have an internet connection! No special software needed, just your up to date web browser and zoom!
See the Entire Course Curriculum Below!
The First of Many TraumaSIM Moulage Courses
TraumaSIM, aka MilitaryMoulage.com, is excited to work directly with HealthySimulation.com's CE LEARN platform to provide a series of courses on clinical simulation moulage. The introduction to moulage course is just the first of many to be released over 2022 covering:
TSM1: Introduction to Healthcare Simulation Moulage

TSM2: Using Silicon in Clinical Simulation Moulage

TSM3: Using TraumaSim Hemorrhage Control Skills Trainers

TSM4: Using Pre-made Wearable Prosthetic Moulage Pieces

More Praise for Moulage Training Workshops from
Nola Pearce, TraumaSIM and Military Moulage:
"This is the most excellent moulage program I have ever attended. I walked away with confidence, a mastery of moulage skills, and a purpose for what I can do with them. The course was highly effective and efficient in delivery, and so much fun!"


Michael F.
Hospital Safety Officer
Vancouver, Canada
"I learned far more about working with state of the art moulage materials and techniques in this one comprehensive course than I did by taking a dozen other classes. I highly recommend this course to anyone looking to improve simulation realism!"


Audrey W.
Uniformed Services University of Health Sciences Instructor Washington, DC
"I very much enjoyed this course, and acquired a massive amount of moulage techniques to employ in a future tactical training exercise. Thank you for providing a much needed course and I strongly recommend it to any medical personnel."


Peter V.
HM1 / Hospital Corpsman
US Navy
Course Host & Bonus Vendor Breakdown Content Assistant Instructor:
Lance Baily, BA, EMT-B
Founder / CEO - HealthySimulation.com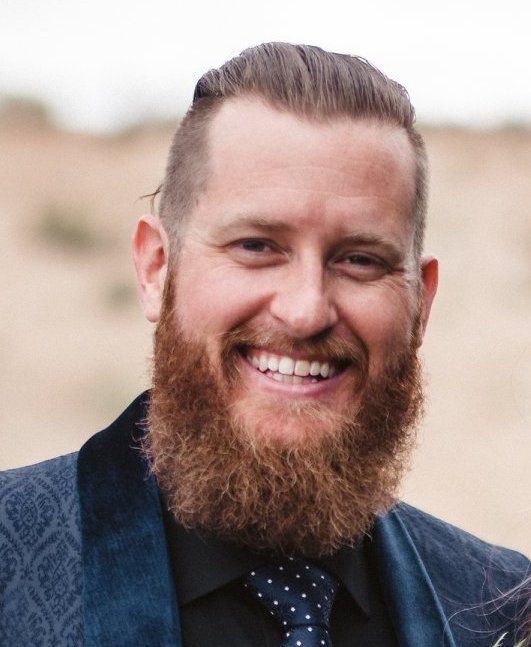 Lance W. Baily, BA, EMT-B is the Founder / CEO of HealthySimulation.com, the world's leading medical simulation resource website which now supports upwards of 35,000 healthcare professionals a month. As an experienced entrepreneur, digital media producer and administrative professional, Lance has the background and the experience necessary to help guide the healthcare simulation industry from early-adopter to early-majority.
Lance is also the Founder of SimGHOSTS.org, the leading 501(c)3 non-profit organization dedicated to supporting healthcare professionals operating clinical simulation technologies which has organized over twenty hands-on training conferences around the globe since 2011.
His new co-edited Book: "Comprehensive Healthcare Simulation: Operations, Technology, and Innovative Practice" provides 400 pages of in-depth articles supporting the technical integration of healthcare simulation in any sized program.

Formerly he served as Director of the Nevada System of Higher Education's Clinical Simulation Center of Las Vegas, Simulation Technician for the LA Community College District, and volunteer Fire-Fighter, after receiving his BA in Film and Digital Media Production and working on Hollywood production sets. He currently lives with his wife in Las Vegas with their newborn baby girl and two dachshunds.
Disclosures: Founder/CEO/Owner of HealthySimulation.com, Founder of SimGHOSTS.org
Clinical Outcomes Assistant Instructor:
Kim Baily, PhD, MSN, RN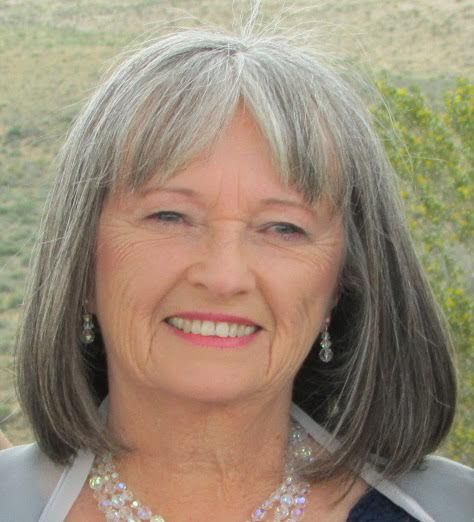 Dr. Kim Baily, MSN, PhD, RN has had a passion for healthcare simulation since she pulled her first sim man out of the closet and into the light in 2002. She has been a full-time educator and director of nursing and was responsible for building and implementing two simulation programs at El Camino College and Pasadena City College in Southern California.
Dr. Baily is a member of both INACSL and SSIH. She serves as a consultant for emerging simulation programs and has previously chaired Southern California Simulation Collaborative, which supports healthcare professionals working in simulation in both hospitals and academic institutions throughout Southern California. Dr. Baily has taught a variety of nursing and simulation-related courses in a variety of forums, such as on-site simulation debriefing workshops and online courses. Since retiring from full time teaching, she has written over 100 healthcare simulation educational articles for HealthySimulation.com.

Disclosures: Dr. Baily is compensated as a part-time writer and instructor for HealthySimulation.com.
Online Learning Content Design By:
Jennifer Harlim PhD MBA BA(Hons)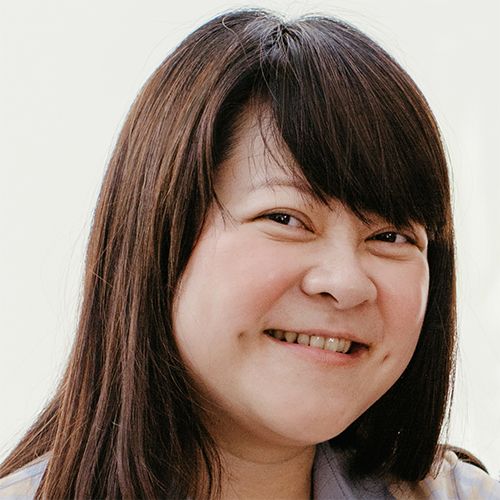 Jennifer Harlim completed her PhD studies at the Royal Melbourne Institute of Technology (RMIT), Australia. Her post-graduate research was in the area of engineering education and professional development focusing on problem solving. Prior to and during her PhD studies, Jennifer was actively involved in a number of educational-based projects. After completing her research studies in 2013, she worked with a team of researchers and educators at the School of Health Sciences, RMIT University. Her knowledge of educational theories and prior experience on working in educational projects contributed to the last stage of the project where the 3-D simulation game, Second Life was utilised for the training of healthcare students. She joined Monash University in early 2014 and has since then been involved in various simulation-based learning projects within the field of healthcare education, working together with Professor Debra Nestel. She is also currently a Research Fellow and the Programme Manager of the
NHET-Sim Programme
. Her research interests include problem solving, simulation-based learning, engineering/healthcare education and professional practice and research methods, particularly the use of qualitative research in traditionally fields based on quantitative research.

Disclosures:
None.
Guaranteed Security using one of the most advanced encrypted systems on the market.
The information in this page is being processed and encrypted securely using industry-leading encryption and fraud prevention tools.
Frequently Asked Questions
Does this course provide Continuing Education contact hours?
This particular HealthySimulation.com course DOES provide 3 Contact Hours from the California Board of Registered Nurses Continuing Education Provider License #17566, after you complete the video presentation and the required feedback survey. Upon completion you will be able to download the certificate of completion for 3 Contact Hours.
Do I need to purchase the kit to take this course?
We highly recommend everyone registering for this course also purchase the course-specific moulage training kit available during registration. This will help ensure you absolutely have all the materials necessary to participate in every training lesson within the course. If you already own an advanced collection of moulage crafting materials or would just like to learn more about Nola's techniques, then it is not required to purchase the kit to register for the course -- just register for the course without the kit.
Can I share access to this course with others from my institution?
Each enrollment is limited to the person who registered it, and any downloadable certificates will only be available in the name of the person who purchased access. However, the buyer is welcome to invite others within their immediate team to join them in watching the course presentation together at the same time.
What technology do I need to watch the course?
Usually just an up-to-date web browser such as Google Chrome and a strong internet connection is all that is required. However, some users may need an up-to-date Zoom client to watch live Q&A sessions. Presenters will need the latest Zoom Client and their presentation display software.
What if the course does not meet my expectations?
All HealthySimulation.com LMS content has a 30-Day Money Back Guarantee. If any product does not meet your expectations, simply email us at
[email protected]
and we will provide a full refund without exception!
I haven't received my moulage kit yet, what should I do?
What is your refund policy?
Our refund policy for our various services and offerings are as follows:
Moulage Kit:
The Moulage Kit must be unopened and unused to be eligible for refund.
30-Day Money Back Guarantee:
If for any reason you're not satisfied with your purchased product, simply e-mail
[email protected]
during your first 30 days and we will refund your money, no questions asked.
Monthly & Annual Subscriptions: Following the first 30 days, subscriptions may be canceled at any time, and customers will have access to their account until the subscription period concludes. No refunds will be provided following the first 30 days.
Where can I read more about your official legal notices and requirements?
I still need help, how can I contact your support team?
Sure thing, you can email us at
[email protected]
and we will get back to you right away!
When is the content for this course available?
The initial course will launch January 12th, 2022.
Registration is currently closed, what should I do?
Please complete
this form
to be notified the next time the course is available.