Webinar:
How VR Can Support the Education of a
Medical Device, Exampling Medtronic's
Video Laryngoscopy Intubation
Presented by: Professor Patrick Schoettker, MD and Alex Dzyuba, MBA, MA
In this webinar, learn how Virtual Reality simulations can support healthcare professionals' education in skills and process development without impacting patient safety.
Recorded: Jan 19th, 2023

Access: 60 Days, Anytime Anywhere

Certificate: Completion But No CE*

Guarantee: 30-Day Money Back

Method: Lecture with Slides

Duration: 1 Hour

Level: Beginner
Presentation Abstract:
Virtual Reality (VR) is one of the next-generation training tools for healthcare professionals. The technology enables healthcare professionals to train in an immersive, risk-free, specialist-guided environment, providing a higher level of immersion and realism. Moreover, unlike standard healthcare simulations, VR allows educators to create a sense of pressure for learners, submerging them into a comprehensive virtual environment without posing a risk to the patient.
This webinar will uncover the use of Virtual Reality in the education of the video laryngoscopy intubation process and how VR simulation can support healthcare professionals' education experience. Our speakers will cover the topics of VR experience development from technological, medical, and educational perspectives, share their experience with VR intubation, and discuss the study results based on the data gathered at healthcare conferences and educational workshops.
During the webinar, we will showcase the McGRATH MAC VR Intubation Simulation, developed by Lucid Reality Labs with Medtronic. Before the webinar, you can get more familiar with the experience in this
recent HealthySimulation article
.
Learning Objectives:
Understand the key technological aspects of VR Simulation Experience development.
Learn how subject matter experts can contribute to the quality and level of immersion for the VR Simulation Experience development.
Learn how Virtual Reality can support healthcare professionals' education experience.
Meet the Presenters:
Alex Dzyuba, MBA, MA
Founder & CEO at Lucid Reality Labs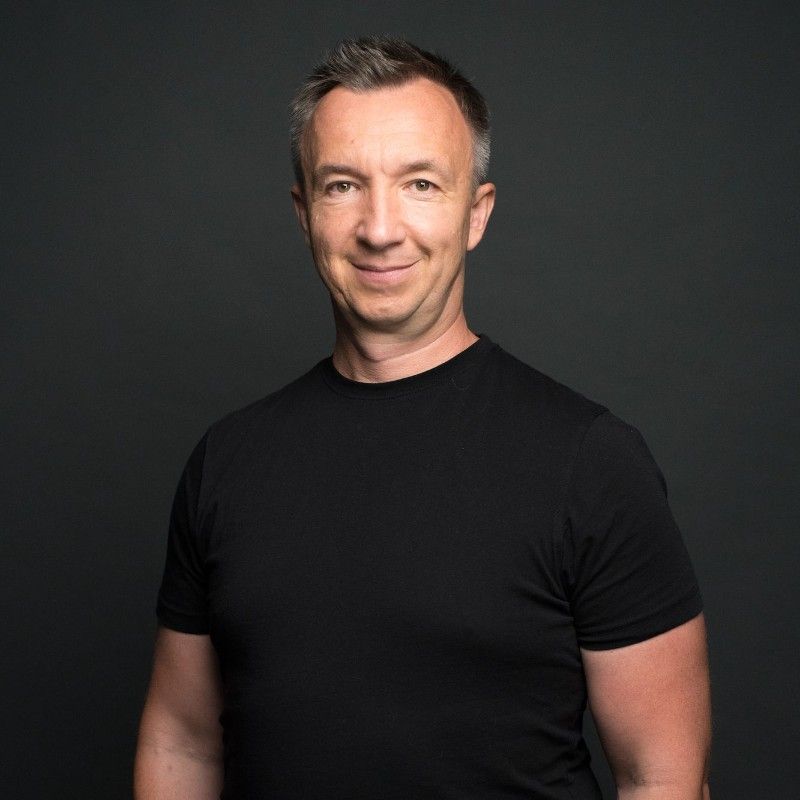 Alex Dzyuba is the Founder and CEO of Lucid Reality Labs, the World's leading immersive technology consulting, design and development company with the primary focus on creating immersive XR trainings & simulations for Healthcare, MedTech & Pharma. Alex is a serial entrepreneur, technology innovator, spatial computing evangelist and visionary, focusing on immersive technologies and innovation, with over 15 years of experience in technology, investment, management and an extensive background in AR, VR, MR, XR and AI. As a member of Forbes Technology Council Forbes, global VR/AR Association (VRARA) Healthcare Committee Co-Chair & VRARA Ukraine Chapter President, Alex pushes the limits of technological advancement to help deliver a positive impact on how people experience life.
Disclosures: Alex Dzyuba is the Founder & CEO of Lucid Reality Labs.
Professor Patrick Schoettker, MD
Professor and Head of Department of Anesthesiology at CHUV at Lausanne University Hospital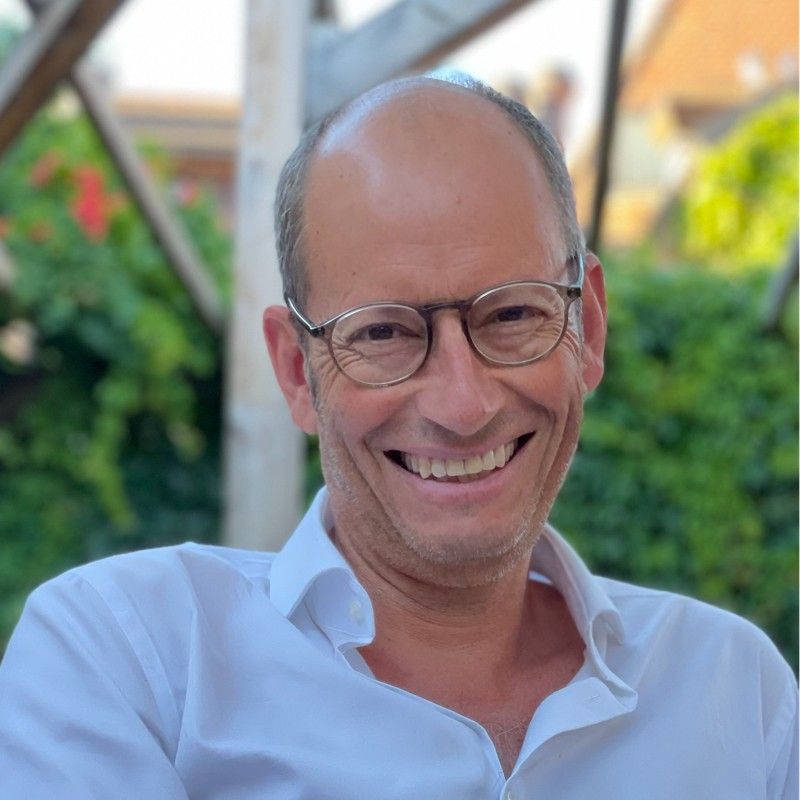 Prof. Patrick Schoettker is Professor and Head of the department of Anesthesiology at the CHUV University Hospital (Lausanne, Switzerland). He is the inventor of various airway devices (S-Guide® Malleable Intubating guide for difficult Airway management, Airtraq Mobile® for Airtraq) and holds various patents in the field of airway management and wireless monitoring. He is a co-founder of Biospectal, the startup that revolutionizes accessibility and actionability of connected remote hypertension patient monitoring, management, and research through software embedded in the global base of smartphones and connected devices. He is the founding and acting president of the non-profit "Fondation Latine des Voies Aériennes (www.flava.ch)", which organises annual difficult airway courses throughout Switzerland and financially supports airway related research. Professor Schoettker has authored more than 60 peer-reviewed articles, 25 book chapters and is the editor of the book "Perioperative Hemostasis" published by Springer.
Disclosures: Professor Patrick Schoettker took part in the development of the McGRATH MAC VR intubation Simulation, developed by Lucid Reality Labs with Medtronic.
Moniek Haan, MSc
Sr. Digital Marketing Manager - Patient Monitoring & Respiratory Interventions, Western Europe at Medtronic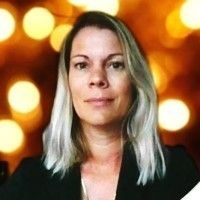 Moniek Haan is the Sr. Digital Marketing Manager for Patient Monitoring & Respiratory Interventions of Medtronic in Western Europe. Moniek always persues to explore new ideas that drive innovative omni- and multichannel (digital) marketing strategies, campaigns and tools. She has led and managed complex B2B & B2C projects for various multinational companies within the life science industry, such as Mental Health, Pharmaceutical, Medical Devices, Non-for-Profit, and Hospital Care.
Disclosures: Moniek Haan has initiated and managed the realisation of the McGRATH MAC VR intubation experience with her colleague Nathalie de Vydt, engaging both Lucid Reality Labs and Professor Patrick Schoettker to support the development.
Nathalie De Vydt, MBA
WE Business Development Manager & Commercial Lead UKI at Medtronic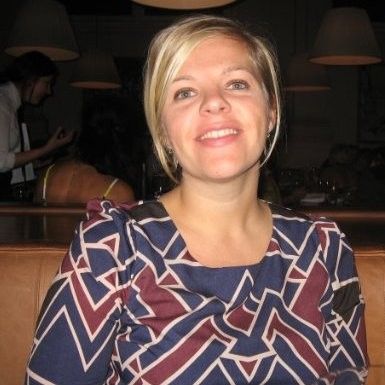 Nathalie De Vydt is the WE Business Development Manager and Commercial Lead UKI for the Respiratory Interventions portfolio within Medtronic. Nathalie has extensive experience in setting the strategic vision with executable actions driving patient and customer programs in an international setting. Built on 15 years of expertise, having lived and worked in the US, Australia and UK, she has developed a strategic marketing and sales management experience in the medical device space with focus on Anesthesia & Critical Care, Cardiology and Orthopedics where she successfully led numerous complex and matrix projects.
Disclosures: Nathalie de Vydt has initiated and managed the realisation of the McGRATH MAC VR intubation experience with her colleague Moniek Haan, engaging both Lucid Reality Labs and Professor Patrick Schoettker to support the development.
Download a Certificate of Completion (without CEs)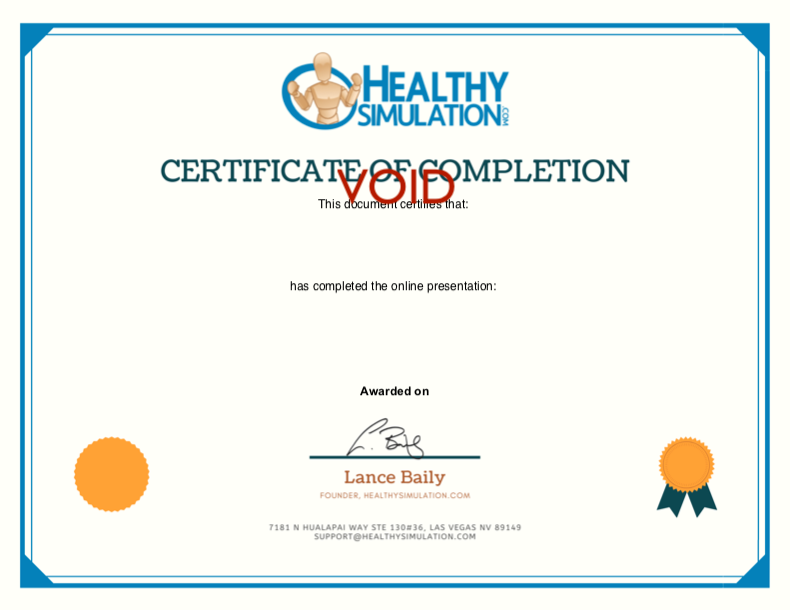 While HealthySimulation.com is accredited as a provider of continuing nursing education by the State of California Department of Consumer Affairs License #CEP17566, this specific presentation is NOT eligible for CE contact hours.
Certificate of Attendance Available
Demonstrate participation in the webinar activities and boost your professional development!
Instantly download certificate following completion criteria below.
*This informational webinar is NOT eligible for CE contact hours.
Completion Criteria
Attend the entire activity.
Complete the required presenter feedback evaluation tool.
Electronically download your certificate.
(Transcripts are only available via electronic download).
Meet the Webinar Host:
Lance Baily, BA, EMT-B
Founder / CEO - HealthySimulation.com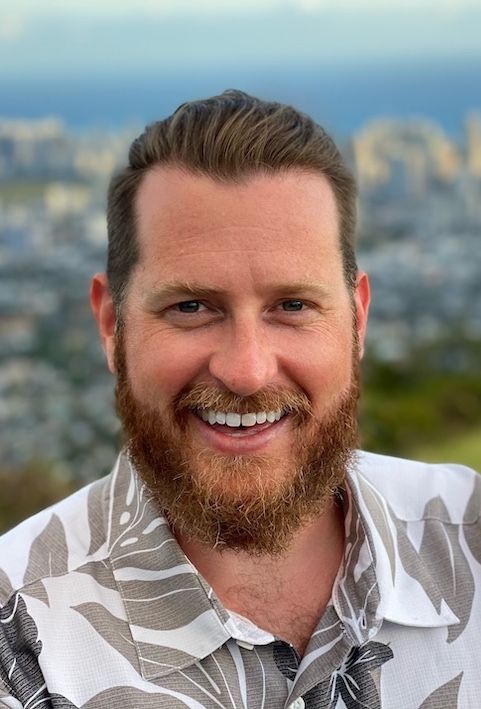 Lance W. Baily, BA, EMT-B is the Founder / CEO of HealthySimulation.com, the world's leading medical simulation resource website which supports thousands healthcare professionals a month. As an experienced entrepreneur, digital media producer and administrative professional, Lance has the background and the experience necessary to help guide the healthcare simulation industry to greater levels of adoption.
Lance is also the Founder of SimGHOSTS.org, the leading 501(c)3 non-profit organization dedicated to supporting healthcare professionals operating clinical simulation technologies which has organized over twenty hands-on training conferences around the globe since 2011. His new co-edited Book: "Comprehensive Healthcare Simulation: Operations, Technology, and Innovative Practice" provides 400 pages of in-depth articles supporting the technical integration of healthcare simulation in any sized program.
Formerly he served as Director of the Nevada System of Higher Education's Clinical Simulation Center of Las Vegas, Simulation Technician for the LA Community College District, and volunteer Fire-Fighter, after receiving his BA in Film and Digital Media Production and working on Hollywood production sets. He currently lives with his wife in Las Vegas with their two young daughters and two crazy dachshunds.
Disclosures: Founder/CEO/Owner of HealthySimulation.com, Founder of SimGHOSTS.org
Satisfaction Guaranteed!
30-Day Money Back Guarantee:
HealthySimulation.com believes strongly in providing you with a meaningful and impactful resource. If you are not satisfied with this webinar for any reason, simply email us requesting a refund within your first 30 days and we'll refund your money -- no questions asked!
Utilize This 1 Webinar or


Subscribe & Get Them All!
All for one, or one for all?
Purchase this single webinar to meet your exact professional development needs OR.....

Subscribe to HealthySimulation.com's webinar program and get this presentation and so many more! Start your subscription today and receive immediate access to this webinar along with our entire library of recorded presentations, as well as all the upcoming live events scheduled to come!
Guaranteed Security using one of the most advanced encrypted systems on the market.
The information in this page is being processed and encrypted securely using industry-leading encryption and fraud prevention tools.
Frequently Asked Questions
Can I share access to to this presentation with others from my institution?
Each enrollment is limited to the person who created it, and any downloadable certificates will only be available in the name of the person who purchased access. However, the buyer is welcome to invite others within their immediate team to join them in watching the webinar presentation together at the same time.
Does this webinar provide Continuing Education contact hours?
This particular HealthySimulation.com webinar does NOT provide Contact Hour credit from the California Board of Registered Nurses Continuing Education Provider HealthySimulation.com via License #17566. This is because this webinar is either from a vendor or from a presenter who does not meet the qualification standards for Nursing CE credit. However, a certificate of completion is available so you can demonstrate participation to anyone interested.
What technology do I need to watch webinars?
Usually just an up-to-date web browser such as Google Chrome and a strong internet connection is all that is required. However, some users may need an up-to-date Zoom client to watch live presentations. Presenters will need the latest Zoom Client and their presentation display software.
What if the webinar does not meet my expectations?
All HealthySimulation.com LMS content has a 30-Day Money Back Guarantee. If any product does not meet your expectations, simply email us at
[email protected]
and we will provide a full refund without exception!
What is your refund policy?
Our refund policy for our various services and offerings are as follows:
30-Day Money Back Guarantee:
If for any reason you're not satisfied with your purchased product, simply e-mail
[email protected]
during your first 30 days and we will refund your money, no questions asked.
Monthly & Annual Subscriptions: Following the first 30 days, subscriptions may be canceled at any time, and customers will have access to their account until the subscription period concludes. No refunds will be provided following the first 30 days.
Where can I read more about your official legal notices and requirements?
Can I submit a presentation, is there a cost?
You sure can! There is NO cost to submit a presentation abstract without purchasing a subscription, just simply submit your presentation materials today through our
webinar submission form
!
I still need help, how can I contact your support team?
Sure thing, you can email us at
[email protected]
and we will get back to you right away!