Course Registration Currently Closed:
Please complete
this short form
to be notified when registration is open again!
Back to School Special: 50% OFF Courses Until Friday!
20% OFF SUMMER SALE!
JUST USE DISCOUNT CODE "SUMMER22" AT CHECKOUT!
Instant Access Online Course:
Clinical Simulation 101: The Basics
Reg. Deadline: OPEN

Level: Beginner

RN CE Contact Hours: 4

Unlocks: Instantly


Method: Video Lecture

Study time: 4 hours

Course Access: 3 Months

Includes: 5 PDF Templates

Guarantee: 30-Day $ Back
Learning Objectives:
Identify different types of simulation and experiential learning for clinical practice.

Describe how simulation learning can be applied to prebriefing, simulation and debriefing for helping learners better understand clinical situations.

Apply lessons from this course to utilize within your program to create real world experiences for learners.
Instructor:

Deb Tauber MSN, RN, CHSE, CEN
Objective: Provide a basic introduction to clinical simulation.

Summary: This self-paced 4+ hour CE course is designed to help clinical educators and others learn about Clinical Simulation. The course covers the history and terminology, accreditation and best practices, equipment and technology, technology and realism, prebriefing, simulation, debriefing and operations. This course breaks down the fundamentals of simulation in an easy to understand and fun format. The course is loaded with internationally recognized subject matter experts! Additional bonus tools are available to download and customize for your simulation center.
Nursing CE Certificate Included
Download a certificate of completion after finishing the course!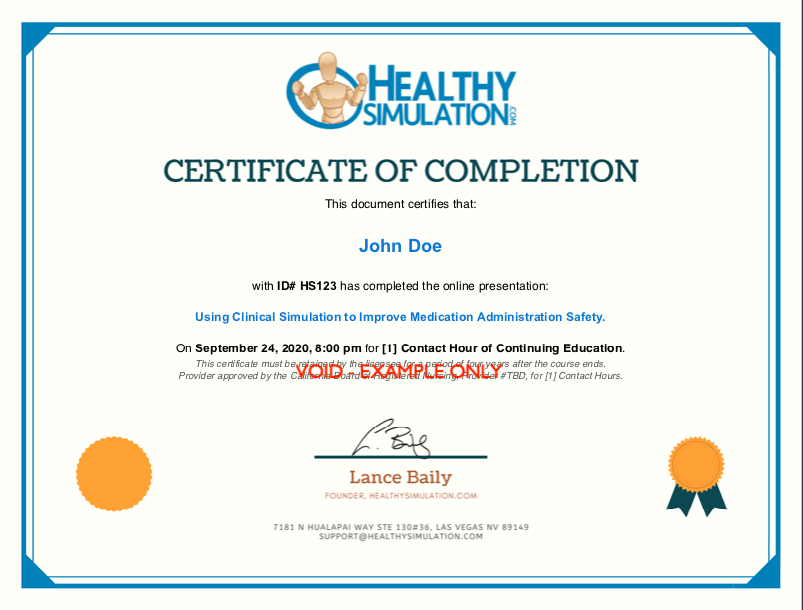 HealthySimulation.com is accredited by the State of California DCA Board of Registered Nursing as a Continuing Education Provider #CEP17566.
Meet the Instructor:
Deb Tauber MSN, RN, CHSE, CEN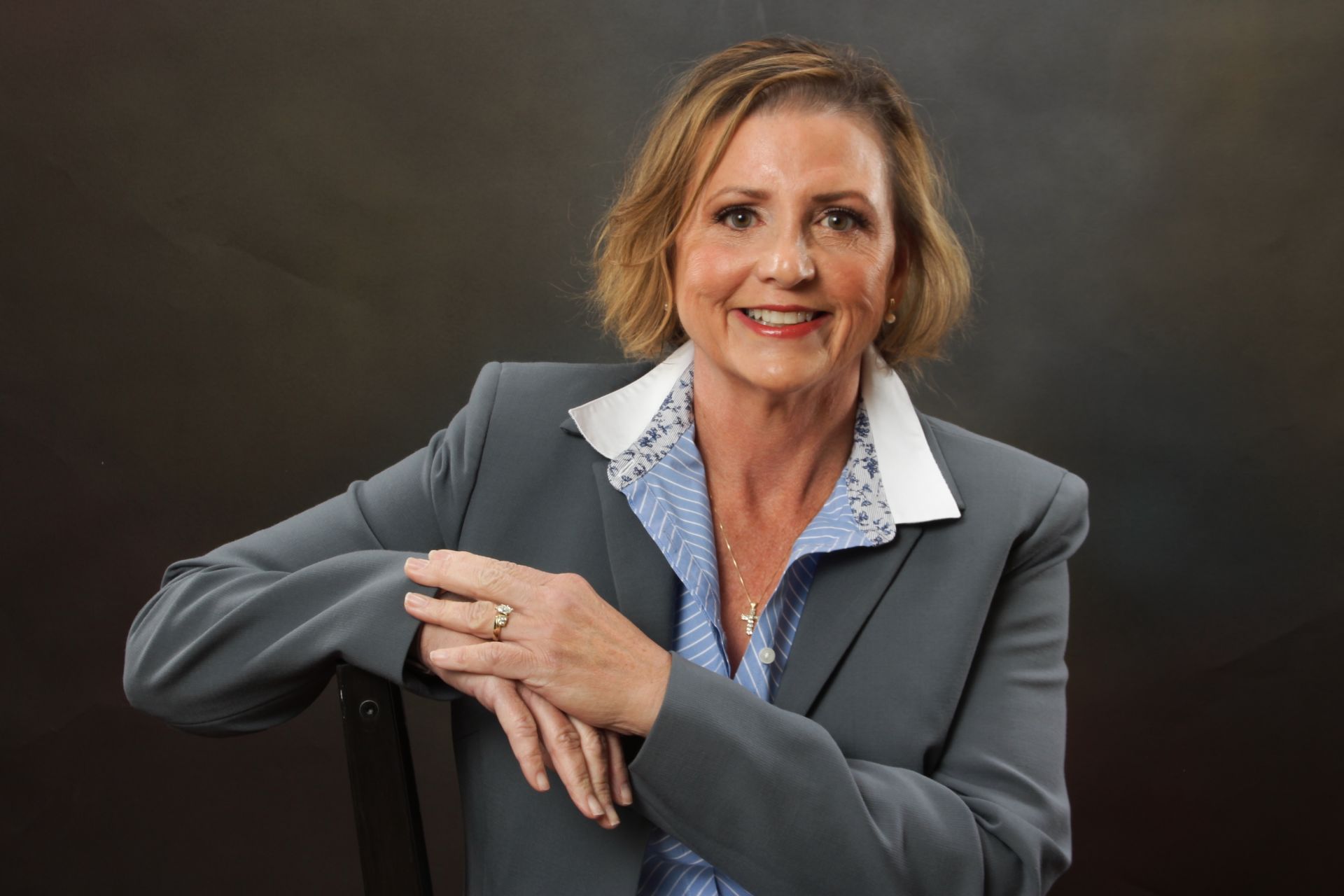 Deb Tauber has any years of nursing and healthcare experience with a wide variety of both clinical and academic opportunities throughout the United States. The majority of clinical experience has been in the Emergency Department with a special focus on pediatrics, geriatrics, special needs groups and team building. The Vision of Innovative SimSolutions is to provide Safe healthcare for patients and providers. I am passionate about using simulation as a means to transform healthcare through expanding the art and science behind simulation. I remain ardent about sharing this message and helping others to recognize the value simulation training can provide to individuals, teams in healthcare organizations.

Tauber oversees the company, provides mission, vision and leadership for Innovative SimSolutions. Provides operational oversight of projects and works directly with clients to meet their goals and objectives. Directs Innovative SimSolutions team on projects from clients and works directly with clients to select development, and deployment of equipment, curricula, services, facilities, research activities as mutually determined.

Disclosures: Deb owns Innovative SimSolutions, LLC.
I found Clinical Sim101: The Basics course to be an excellent overview of simulation content. It really helped me in my preparation for the CHSE which I just passed on Friday, April 23, 2021! I have known Deb since 2017 and appreciate her passion as well as the course contributors' dedication to sim.

John Cram, RN, BSN, EMT-P, CHSE
Critical Care & EMS Clinical Subject Matter Expert
Additional
Participant Feedback

I thought the program was good for a beginning simulationist. I like the video insert by the experts to augment the concepts and the summative knowledge check at the end of the videos.


Renee Norberg
MPA, MSN, NPD-BC, CHSE
Director of Clinical Resources - Orbis Education

As I am transitioning into a new role in the healthcare simulation industry this course was a great reminder of basic things I had forgotten. I would encourage this course for someone new to sim!


Billie Paschal BAAS, CHSOS
Sim Program Coordinator - Cook Children's Health Care System

Great program. The modules were concise and relevant to objectives. The exam questions were well written and reflected the material presented in each module. Thank you so much.


Mary Scholz
RN
Clinical Lab Specialist - Chamberlain College of Nursing
Identify
Identify different types of simulation and experiential learning for clinical practice.
Review
Describe how simulation learning can be applied to prebriefing, simulation and debriefing for helping learners better understand clinical situations.
Develop
Apply lessons from this course to utilize within your program to create real world experiences for learners.
Expand
Review the latest clinical simulation technologies available to improve clinical training outcomes.
Full Course Abstract:
This self-paced 4 hour Continuing Education (CE) course provides participants with the foundation needed to understand the basic components of Medical Simulation and its importance in medical training. This course breaks down simulation into short modules, covering each facet of medical simulation and its effectiveness in medical training and help learners navigate through the complex myriad of equipment and technology sometimes creating a barrier to understanding the concepts of simulation.

The course is self-paced with eight 10-15-minute modules and a five-question knowledge check. Included in the training:


History and Terminology
Accreditation and Standards of Best Practice
Equipment and Technology
Technology and Realism
Prebriefing
The Simulation Experience
Debriefing
Operations, training and evaluating

In addition to these eight modules, participants will have the opportunity to hear and learn from recognized simulationists around the country, including: Dr. Penni Watts, Dr. Beth Mancini, Kristyn Gadlage, Andrew Spain, Amy Cowperthwait, Dr. Paul Phrampus, Dawn Swiderski, Lance Baily and Dr. Kim Leighton. Each of these speakers provide firsthand real experience in their respected subject matter expertise.
This course is designed for anyone new or experienced in simulation and the learner will not only come away with four CE's for completing the training, but a greater understanding of the "magic" of learning using simulation.

Two live Q&A sessions were recorded for this course and are included in the learning modules!


Earn 4 Contact Hours of Nursing Continuing Education!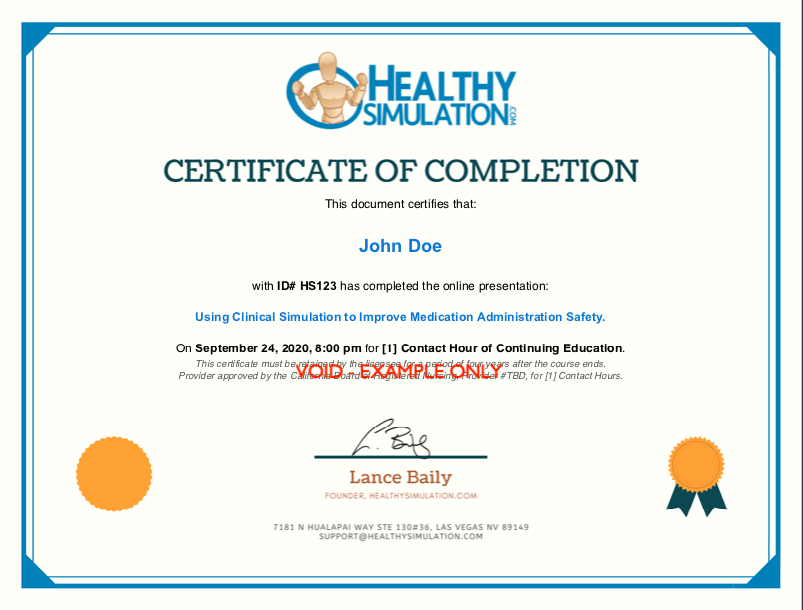 HealthySimulation.com is accredited as a provider of continuing nursing education by the State of California Department of Consumer Affairs License #CEP17566.
State of California Nursing CE Provider
Get Nursing Continuing Education Contact Hours to continue your professional development!
Instantly download following CE completion criteria below.
Number of contact hours provided listed above in "Presentation Information".
CE Certificate Completion Criteria
Attend the entire activity.
Submit a completed evaluation tool.
Electronically download your certificate.
(Transcripts are only available via electronic download).
8 Modules, 4+ Hours

4 RN CE Contact Hours

Lessons in Video & Audio

2 Live Q&A Sessions

3 Months of 24/7 Access

Learner Discussion Group

30-Day Guarantee
Complete Access
As soon as the course launches you will immediately gain access to all the online course materials and engage with lessons at your own pace -- we make it easy!
Anywhere, Anytime
Watch from any desktop, tablet or smart phone device from anywhere in the world -- as long as you have an internet connection! No special software needed, just your up to date web browser and zoom!
See the Entire Course Curriculum Below!
Course Highlight Webinar:
Buy Before the Countdown Ends


And Get a 1-Month
Webinar Subscription FREE!
Maximize Your Training!
Purchase this course in the next 24 hours and also receive 1-month's complimentary access to HealthySimulation.com's webinar subscription service.

Start your subscription today and receive immediate access to over 70 medical simulation webinars which includes our entire library of recorded presentations, as well as all the upcoming live events scheduled to come this next month.
Satisfaction Guaranteed!
30-Day Money Back Guarantee:
HealthySimulation.com believes strongly in providing you with a meaningful and impactful resource. If you are not satisfied with this webinar for any reason, simply email us requesting a refund within your first 30 days and we'll refund your money -- no questions asked!
Guaranteed Security using one of the most advanced encrypted systems on the market.
The information in this page is being processed and encrypted securely using industry-leading encryption and fraud prevention tools.
Meet the Guest Speaker:
Lance Baily, BA, EMT-B
Founder / CEO - HealthySimulation.com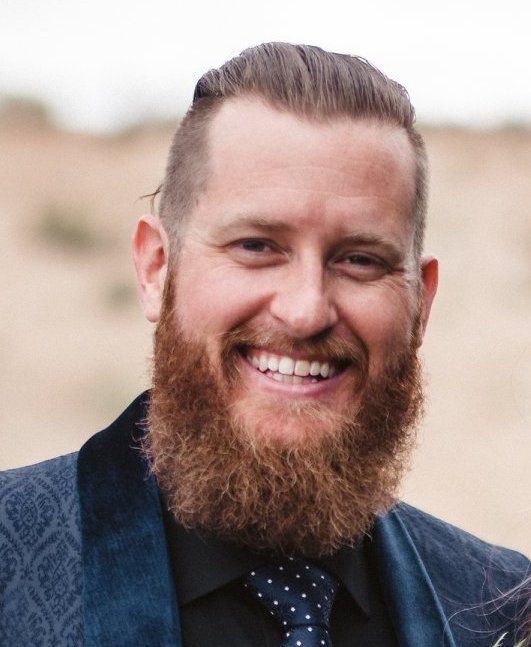 Lance W. Baily, BA, EMT-B is the Founder / CEO of HealthySimulation.com, the world's leading medical simulation resource website which now supports upwards of 35,000 healthcare professionals a month. As an experienced entrepreneur, digital media producer and administrative professional, Lance has the background and the experience necessary to help guide the healthcare simulation industry from early-adopter to early-majority.

Lance is also the Founder of SimGHOSTS.org, the leading 501(c)3 non-profit organization dedicated to supporting healthcare professionals operating clinical simulation technologies which has organized over twenty hands-on training conferences around the globe since 2011.
His new co-edited Book: "Comprehensive Healthcare Simulation: Operations, Technology, and Innovative Practice" provides 400 pages of in-depth articles supporting the technical integration of healthcare simulation in any sized program.

Formerly he served as Director of the Nevada System of Higher Education's Clinical Simulation Center of Las Vegas, Simulation Technician for the LA Community College District, and volunteer Fire-Fighter, after receiving his BA in Film and Digital Media Production and working on Hollywood production sets. He currently lives with his wife in Las Vegas with their newborn baby girl and two dachshunds.
Disclosures: Founder/CEO/Owner of HealthySimulation.com, Founder of SimGHOSTS.org
Frequently Asked Questions
Does this course provide Continuing Education contact hours?
This particular HealthySimulation.com course DOES provide 4 Contact Hours from the California Board of Registered Nurses Continuing Education Provider License #17566, after you complete the video presentation and the required feedback survey. Upon completion you will be able to download the certificate of completion for 4 Contact Hours.
The course is currently closed, what should I do?
Please complete
this form
to be notified the next time this course is available.
Can I share access to this course with others from my institution?
Each enrollment is limited to the person who registered it, and any downloadable certificates will only be available in the name of the person who purchased access. However, the buyer is welcome to invite others within their immediate team to join them in watching the course presentation together at the same time.
What technology do I need to watch the course?
Usually just an up-to-date web browser such as Google Chrome and a strong internet connection is all that is required. However, some users may need an up-to-date Zoom client to watch live Q&A sessions. Presenters will need the latest Zoom Client and their presentation display software.
What if the course does not meet my expectations?
All HealthySimulation.com LMS content has a 30-Day Money Back Guarantee. If any product does not meet your expectations, simply email us at
[email protected]
and we will provide a full refund without exception!
What is your refund policy?
Our refund policy for our various services and offerings are as follows:
30-Day Money Back Guarantee:
If for any reason you're not satisfied with your purchased product, simply e-mail
[email protected]
during your first 30 days and we will refund your money, no questions asked.
Monthly & Annual Subscriptions: Following the first 30 days, subscriptions may be canceled at any time, and customers will have access to their account until the subscription period concludes. No refunds will be provided following the first 30 days.
Where can I read more about your official legal notices and requirements?
I still need help, how can I contact your support team?
Sure thing, you can email us at
[email protected]
and we will get back to you right away!
When is the content for this course available?
The course material is immediately available online.